ZPX Cloud focused on:
Your Information Availability
DRaaS solutions developed for always-on data capture, data protection and data readiness for frequent on-demand business resumption exercises and other orchestrated business outcomes.
Capture, Provision, Orchestrate
from IBM Z to Cloud
Your hybrid IT ecosystem is architected to function as a cohesive enterprise of information flow. We will capture data replicas from any source and provision always-on, interconnected compute resources to enable You to automate repeatable business resumption strategies for potential application, cross-platform, or location-centric disruptions.
Orchestrate Business Resumption Workflows
From the IBM Z to Cloud achieve consistent operational excellence in Your business resumption strategy. Data replication from any source or vendor aligned with always-on compute resources customized to Your specifications.

Ensure You Are Safe, Secure,
Compliant
DRaaS built to Consume, Analyze, and Operationalize Your Data
Are You frustrated with DR being a defense only insurance policy? ZPX Cloud DRaaS solutions are designed to deliver unprecedented ROI by leveraging Your Always-on DR solution to support other mission critical business initiatives and outcomes 24x7x365: Cyber Protection, Business Intelligence, Test/Dev, Cloud enablement, and DR, completely isolated from production processing.
Increase Productivity & Improve Accessibility
Mitigate Risk and Fortify Data Integrity
ZPX Cloud DRaaS solutions are implemented in world-class, multi-platform, compliance verified data centers in strategic 'Hyperscaler' present geographies backed by a team with decades of hosting, cloud adoption, and DR experience. Your secure/encrypted Data replicas can be leveraged in our clean room to ensure a Cyber-analyzed, recallable, point in time 'gold copy' of Your data is always accessible.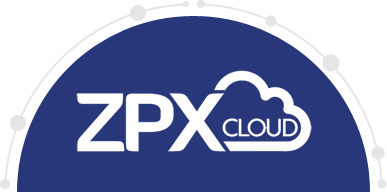 Remote testing is available at yourconvenience. Test often as you like with flexible on-demand testing and24/7/365 support.
Always-On Recovery System
The IBM system you need for recovery is secured in our data center, fully configured with your replicated data, ready for your use.
Always on, real-time data replication is monitored continuously. Changes made to production carry over to a recovery target.

Ensure You Are Safe, Secure,
Compliant
Always-On Recovery System
The IBM system you need for recovery is secured in our data center, fully configured with your replicated data, ready for your use.
Increase Productivity & Improve Accessibility
Solve all your IBM Power, mainframe and x86 disaster recovery needs with one managed services provider with the IBM-skilled personnel staffing you need.
Enterprise DRaaS Solutions from ZPX Cloud
Modern Chart for ZPX Cloud
Enterprise IT Systems
Evolving Recovery Solutions
Hot site testing is labor intensive
Commodity shared equipment
Constant Setup/Teardown
Oversubscribed resources
Cloud integration
Known configuration
System is always ready
Dedicated resources


Limited test time


Infrequent testing


Tests scheduled months in advance




Unlimited test time


Frequent testing


No scheduling required




Slow manual recovery


Lack of innovation


Long RPO and RTO


Point solutions


Manual logbooks




Fast automated recovery


Modern orchestration


Short RPO and RTO


Integrated solutions


Reporting tools


Secure and Compliant Workloads


Physical data transport


Off-site tape storage


Out-of-date data centers




Secure replication offsite


Multi-site redundancy


World-class data centers




Separate vendors


Inflexible vendor terms and pricing


Experts in IBM systems


Costly and slow to scale


Capital expenditure (CAPEX)




Managed services provider


Customer-first culture


Experts in IBM systems


Scales easily, economically


Operational expenditure (OPEX)


Simplify and achieve confidence in your disaster recovery implementation with replicated data, frequent testing and use, and an always-ready recovery solution. Stay in a ready-to-recover state and switch from production to recovery when needed. Our customer-first culture and experts with deep experience in disaster recovery and IBM systems will customize your solution to your requirements.
Our equipment, your service
Achieve high availability without capital investment. Your specified Power/Unix, mainframe, and x86 recovery systems are deployed in an isolated environment with strict security controls in your preference of strategically located, reliable, enterprise-grade data centers with unsurpassed technologies to service your critical IT assets. We'll work with your team to manage infrastructure acquisition and maintenance including data center requirements, hardware acquisition and relocation, software licenses, storage, networking, services personnel and more. You will gain geographic diversity in a business resumption capability, with unprecedented utilization and ROI possibilities.
Compound Strategy to Information Availability and Security
The security and availability of data is the most critical IT resource of any organization. Integrating the best practices from decades of Disaster Recovery experience with cloud adoption subject matter expertise, ZPX Cloud enables DRaaS solutions to play a daily role in multiple mission critical business initiatives such as historical and predicative Business Intelligence insights and Cyber Security analysis.
Transforming Enterprise DR with World-class
Technology Partnerships
We formed industry-leading partnerships to support your diverse IT environments, making hybrid a reality. They are a natural
extension of our team and are tightly integrated with our systems and processes.
The proliferation of hybrid IT environments requires a change in thinking about how to design and deliver enterprise-wide DRaaS solutions. Disaster Recovery ROI must now align with the transformation of digitally diverse production environments to interconnect services, any cloud provider, heterogenous platforms, all while securing business critical data from potential cyber threats.
Transform your DRaaS solution for reliable, repeatable, secure business resumption execution across platforms from the Z/mainframe to the-Cloud while strategically supporting other Information Availability Service initiatives.
Get rid of hot site hassles - talk to our team of IBM and disaster recovery experts